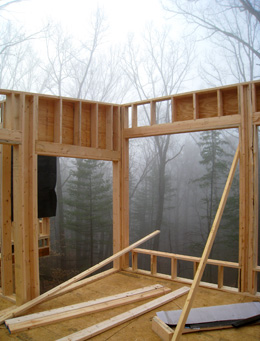 Artist Statement
To create beautifully timeless buildings that meld the client's unique needs with site specific conditions and cultural considerations all while remaining respectful to nature.
To create graceful and effortless homes that set the stage for living.
To create places that bring nature inside so that the occupants never forget that they are part of something that is bigger than them.
To always be true. Be honest with the building's structure and with the way materials are used within the building and never force something that isn't meant to be.
Process
We are a design-build company. We offer complete design services through Virant Architecture Inc. and construction services through Virant Design Inc. We work with our clients through the entire design process and then construct their home. The same individuals that design your home are the ones that construct it. The design and construction process are fully integrated which is a great advantage to keeping projects within their budget. We pride ourselves in well-crafted houses and are able to offer creative and unique details because we maintain responsibility and control until the project is completed. Virant Design Inc. is also happy to consider bidding on local construction projects that are design by other architects.